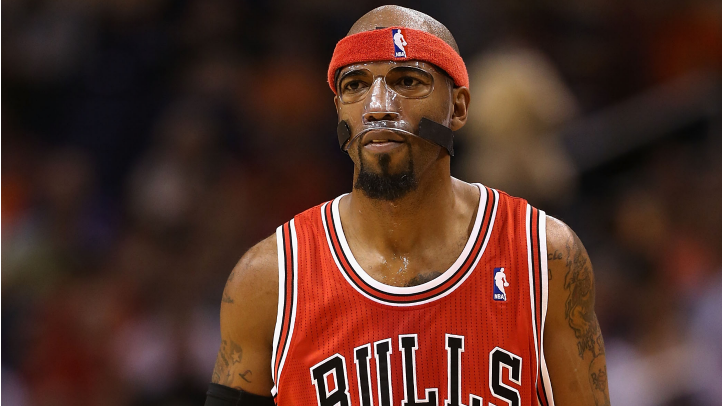 July 10 was not only the day the free agent moratorium ended, it was also the day for teams to waive players under partially guaranteed contracts before those deals became fully guaranteed.
The Chicago Bulls – as expected – exercised that option on veteran shooting guard Rip Hamilton who would've been owed $5 million had he been kept on the roster. He will instead receive a $1 million buyout from the team.
Hamilton signed with the Bulls as a free agent on Dec. 14, 2011 and was thought to be Chicago's answer at the shooting guard position, but it never quite worked out that way.
In two seasons with the Bulls, Hamilton appeared in 78 games (73 starts) and averaged 10.5 points, 2.6 assists and 1.9 rebounds in nearly 23 minutes of playing time. In that time, Hamilton shot 44 percent from the field, 34 percent from behind the arc and 83 percent from the free-throw line.
Those aren't bad numbers for a 35-year-old shooting guard who is one of the best mid-range players of all time, but Hamilton spent more time injured than he did playing during his time in Chicago and often found himself in Tom Thibodeau's doghouse.
Follow Outside Shot on Twitter (@Outside_Shot) for more Bulls news and information