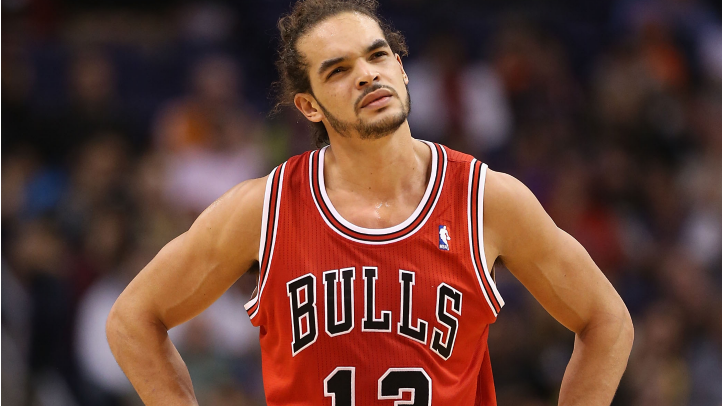 Things just keep getting worse for the Chicago Bulls. Not only did they lose to the Oklahoma City Thunder on Thursday night – their fourth straight loss and 13th defeat in their last 16 games – but Jimmy Butler left the arena on crutches after spraining his ankle in the first half.
It seems the Bulls are now becoming a real live M.A.S.H. unit as Luol Deng also missed the game with a flare up of his previous Achilles injury (Deng was sporting a walking boot), Kirk Hinrich missed his fourth straight outing with a bad back, and of course, Derrick Rose is out for the year and the Bulls have gone 3-12 since that fateful November night.
If it weren't for bad luck, these Bulls would have no luck at all.
"Right now it seems like nothing is going our way," Luol Deng told the Chicago Tribune before adding, "But it's a long season."
It's only December, but the season seems long already as the Bulls losses just keep piling up.
To make matters worse, Chicago shot 38 percent from the filed against the Thunder, the sixth time in their last eight outings they've failed to crack at least 40 percent. It would seem that things just keep trending from bad to worse for the hometown team.
"We still represent the Chicago Bulls. We still represent Chicago," said Joakim Noah in a defiant tone. "Chicago is a city that deals with a lot of adversity. We're dealing with a lot of adversity. We just have to fight. That's the nature of this city."
Per usual, Chicago did show their customary fight against Oklahoma City, and certainly, fans can be proud of that. But the NBA isn't just about playing hard; it's also about talent. And with so many injuries to key rotation players, the Bulls just don't have very much of that right now.