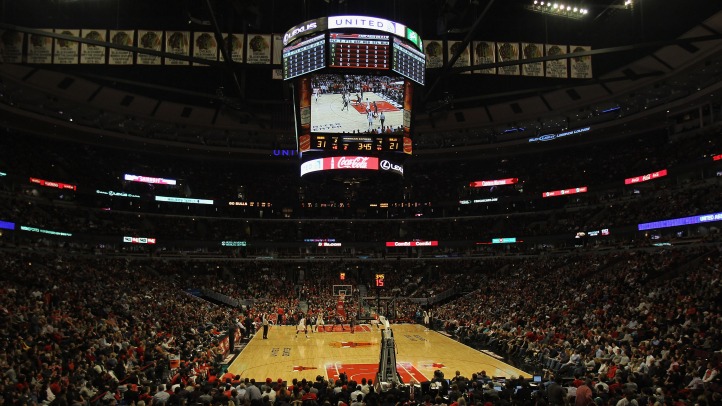 The Chicago Bulls lost their season opener against the Miami Heat on Tuesday night. But they'll look to rebound from that loss against the New York Knicks in their home opener on Thursday night.
New York is coming off a 90-83 victory over the Milwaukee Bucks at Madison Square Garden on Wednesday night, so the Halloween night game for them will be a back-to-back. Meanwhile, the Bulls have already put the Heat loss behind them and are looking to show improvement from game one of the season to game two.
"I feel like it was one game. I think we learned from it definitely. We watched film, went over a few things, and we'll be right back on track [Thursday]," said Jimmy Butler to CSN Chicago after practice on Wednesday. "We get to redeem ourselves and it's at home. We always want to protect our home floor; it's big. It's the start of the season."
"[Tuesday] was disappointing," said Joakim Noah. "Watching the film, we could have done a lot of things better. but we're a work in progress, we've got a lot of work to do and [Thursday is] the home opener. So we've got to come in with the right mindset."