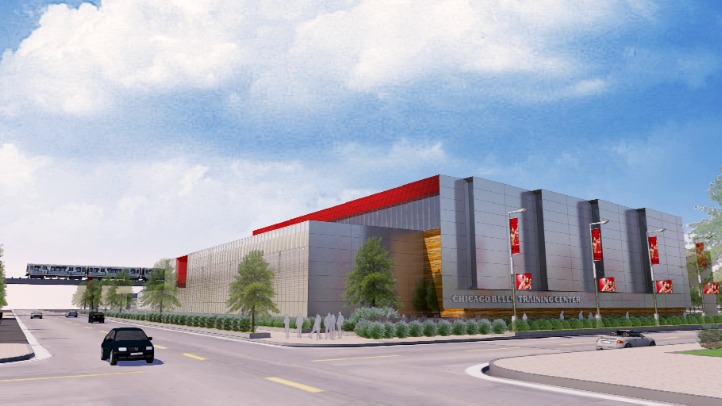 The Chicago Bulls on Monday will officially break ground on their brand new, state-of-the-art practice facility that will be built across the street from the United Center.

Parking Lot J, which sits just east of the arena between Monroe and Madison Street on Wood Street, will be the site of the ground breaking and the home of the team's new practice digs.
The facility itself will be 60,000 square feet and will cost approximately $25 million to be constructed. It is expected to be finished in time for the start of the 2014-15 NBA season.
The Bulls have been practicing since 1992 in Deerfield at the Sheri L. Berto Center. They are currently looking to sell the 35,000-square-foot building in the neighborhood of $5 million.
Their new facility won't be called the Berto Center as the team plans to sell naming rights that could net the franchise around $1 million annually.
Monday's groundbreaking ceremony takes place at noon.
Normal 0 false false false EN-US JA X-NONE /* Style Definitions */ table.MsoNormalTable {mso-style-name:"Table Normal"; mso-tstyle-rowband-size:0; mso-tstyle-colband-size:0; mso-style-noshow:yes; mso-style-priority:99; mso-style-parent:""; mso-padding-alt:0in 5.4pt 0in 5.4pt; mso-para-margin:0in; mso-para-margin-bottom:.0001pt; mso-pagination:widow-orphan; font-size:12.0pt; font-family:Cambria; mso-ascii-font-family:Cambria; mso-ascii-theme-font:minor-latin; mso-hansi-font-family:Cambria; mso-hansi-theme-font:minor-latin;} Follow Outside Shot on Twitter (@Outside_Shot) for more Bulls news and information