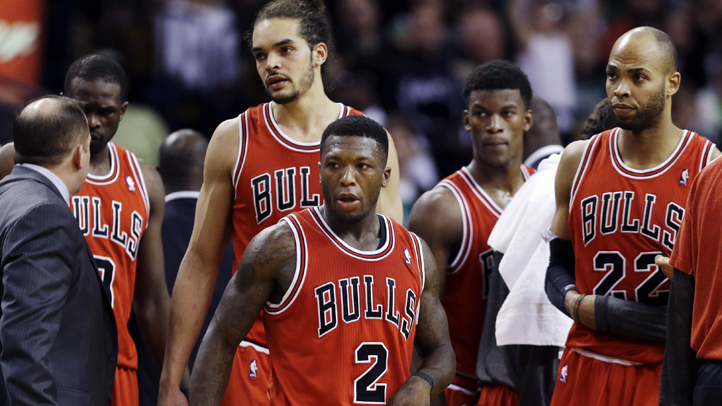 After a quick midseason break, it was back to work for the Chicago Bulls as they began the second half of the 2012-13 season on the road to face the New Orleans Hornets. New Orleans won four of their last five games prior to the break while Chicago had lost four of its last five.
But with Joakim Noah and Luol Deng coming back from strong showings in the All-Star Game and the rest of the team being rested and focused, the Bulls got an impressive win over the Hornets on Tuesday night, 96-87.
The Good
Kirk Hinrich (five points, 10 assists, three steals) was back in the starting lineup after missing seven consecutive games with an elbow infection. The veteran point guard looked good as he ran the offense in his nearly 31 minutes on the floor. All-Stars Luol Deng (20 points, five rebounds, three assists) who sealed the game with a free-throw line jumper that put the Bulls up seven points with 44.8 seconds in the fourth quarter, and Joakim Noah (15 points, 17 rebounds, five assists, three blocks) who dominated his counterpart in Robin Lopez (one point, four rebounds), came up huge in the game. Carlos Boozer (17 points, 10 rebounds, three assists, four steals) played well against Anthony Davis (15 points, 10 rebounds, three assists, four steals), putting up nearly identical stat lines against the rookie from Chicago. The Bulls defense forced the Hornets into a 42 percent shooting night from the field (24 percent from the three-point line) and outrebounded them, 47-39. Chicago had a slight edge in bench points (32-30) and points in the paint (44-40), but were +9 in second chance points (15-6) as New Orleans shot just 1-9 on second-chance opportunities.
The Bad
Not much bad in this game other than the Bulls -- who at one point held a 15-point lead -- never being able to put away the 19-win Hornets. New Orleans scored at least 20 points in every quarter except the fourth when they scored 19 points.
The Ugly
Rip Hamilton (seven points) and Nate Robinson (six points) both played like they were still on vacation. Nate shot the ball terribly on Tuesday night going 2-9 from the field. Chicago also continues to turn the ball over at a high rate registering 15 against New Orleans.
Follow Outside Shot on Twitter (@Outside_Shot) for more Bulls news and information