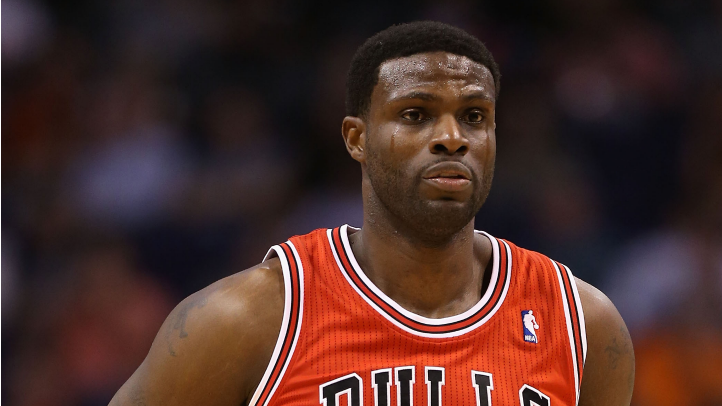 Chicago native and veteran NBA center Nazr Mohammed sent a message from his Twitter account on Tuesday confirming his intention to re-sign with the Bulls for another season. The 35-year-old Mohammed was expected to remain with the team for another season.
"It was an easy decision because I really enjoyed my teammates, coaching staff, management and the fans. I felt that we exceeded everyone's expectations but our own," Mohammed tweeted. "I decided to return to the city that I was born and raised in to play my 16th season. Looking forward to going to battle with a group of guys who never made excuses and just tried to find a way to win. Can't wait to play for the Bulls again next season #SeeRed #BullsNation #Holdat"
Playing as a backup to Joakim Noah last season, Mohammed averaged 2.6 points and 3.1 rebounds during the regular season.
Normal 0 false false false EN-US JA X-NONE /* Style Definitions */ table.MsoNormalTable {mso-style-name:"Table Normal"; mso-tstyle-rowband-size:0; mso-tstyle-colband-size:0; mso-style-noshow:yes; mso-style-priority:99; mso-style-parent:""; mso-padding-alt:0in 5.4pt 0in 5.4pt; mso-para-margin:0in; mso-para-margin-bottom:.0001pt; mso-pagination:widow-orphan; font-size:12.0pt; font-family:Cambria; mso-ascii-font-family:Cambria; mso-ascii-theme-font:minor-latin; mso-hansi-font-family:Cambria; mso-hansi-theme-font:minor-latin;} Follow Outside Shot on Twitter (@Outside_Shot) for more Bulls news and information