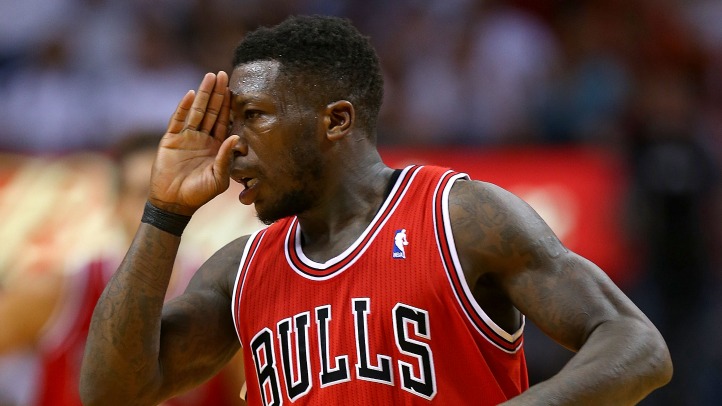 Nate Robinson became a fan favorite in Chicago with his energetic play and never say die attitude on the court. His fearlessness in any situation endeared the 5-9 guard to the City of Chicago and he, in turn, grew to love the Windy City.
On Monday it was announced that Robinson had reached a two-year agreement with the Denver Nuggets, finally bringing to a close the confusion as to why he remained one of the high-profile players still remaining unsigned -- especially as an unrestricted free agent -- so late into July.
Robinson took to his Twitter account after the news of his signing with Denver broke to express his gratitude towards Chicago and its fans.
"Chicago will always have a place in my heart," Robinson said. " I'm a miss all my teammates, it was a treat playing along side of all of them all stand up guys.
"I know the nba is a Business but when u build friendships with guys on the team it's hard to say goodbye ... Thanks again chitown one love."