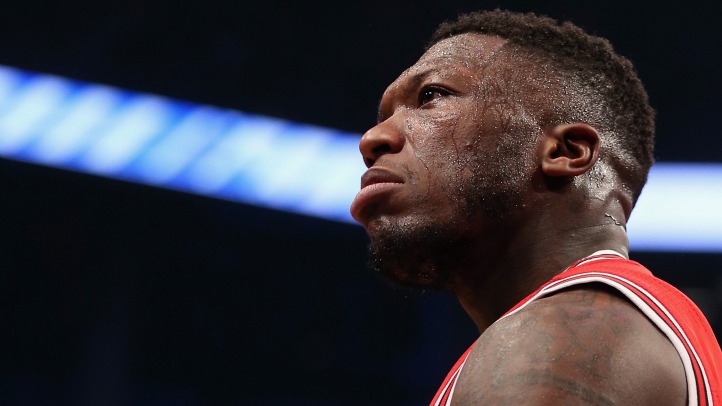 Nate Robinson was amazing for the Chicago Bulls during the regular season and the playoffs, and thanks to Vine, the guard continues to amaze us all. Robinson, a big fan of social media, used the newest social media craze to make himself look as if he were a "Jumper."
Well, technically he is, but this is something a little different.
For those who may not have seen the movie "Jumper," it's about people who can teleport themselves from one place to another. Robinson filmed himself walking up to a glass door and instead of opening it, he appears to jump through it. He then jumps through the glass again as he exited the building.
On the caption of the post it read in part, "#Jumper No need to use doors I jump through em…"
Robinson will become a free agent this summer after the 5-9 guard posted season averages of 13.1 points, 4.4 assists and 2.2 rebounds per game.
Follow Outside Shot on Twitter (@Outside_Shot) for more Bulls news and information