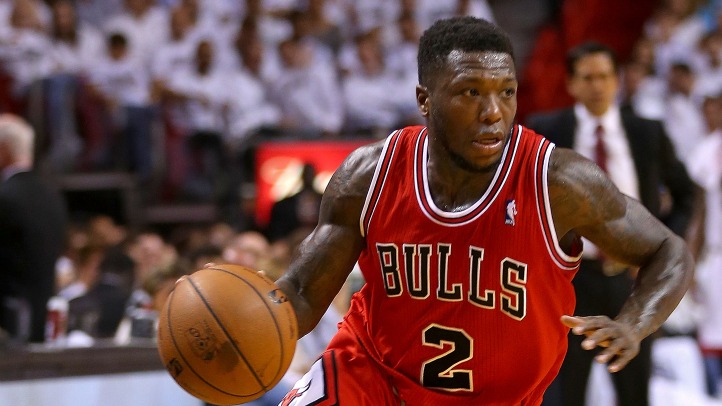 After voicing frustration last week over still being unsigned so late into July, Nate Robinson agreed to a two-year deal with the Denver Nuggets that will pay him $4 million. Denver reportedly will use its biannual exception and the deal will include a player option in the second year, according to Yahoo! Sports.
Robinson was fourth on the Bulls in scoring last year, averaging 13.1 points while dishing out 4.4 assists per game. Robinson appeared in all 82 of Chicago's regular season games but elevated his play to something of cult hero status once the NBA Playoffs rolled around.
Robinson singlehandedly helped the Bulls defeat the Brooklyn Nets in the playoff's opening round, including his memorable performance in Game 3, a triple-overtime affair where the diminutive guard scored 34 points -- 24 coming in the fourth quarter -- and helped Chicago secure a 3-1 stranglehold on the series.
Denver seems to have cornered the market in the NBA when it comes to small guards with dynamic scoring ability as they already feature Ty Lawson.
The Nuggets will be Nate Robinson's sixth team in his career. In addition to the Bulls, he's also suited up for the New York Knicks, Boston Celtics, Golden State Warriors and Oklahoma City Thunder.