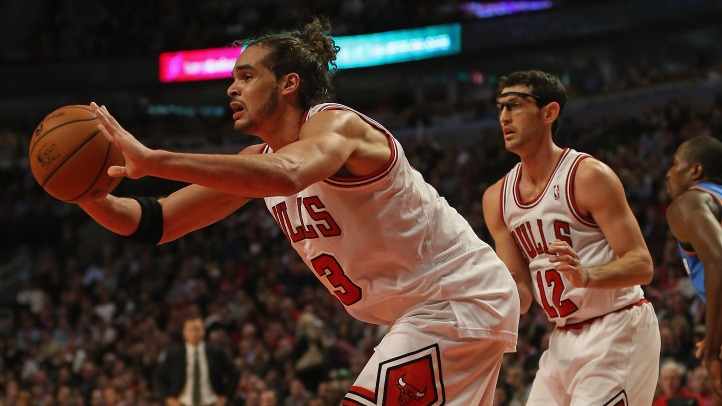 Kirk Hinrich has been ruled out of Monday night's contest against the Minnesota Timberwolves at the United Center. It will be his fourth consecutive game missed since injuring his right hamstring against the Los Angeles Lakers a week ago.
Hinrich didn't participate in the team's shootaround on Monday morning and Tom Thibodeau said his veteran point guard is "most likely out," which means he probably won't be available to play. However, Hinrich said he is making progress and he will travel with the team on their upcoming, six-game Western Conference road swing.
"I'm doing better. I've made significant progress, so I'm definitely happy about that," Hinrich said. "I'm hoping to get better and not have anything linger, and hopefully be able to finish the second half out strong."
As for Joakim Noah, the big man's status is still up in the air as Thibodeau said he was feeling "under the weather." Noah did not participate in the morning shootaround.