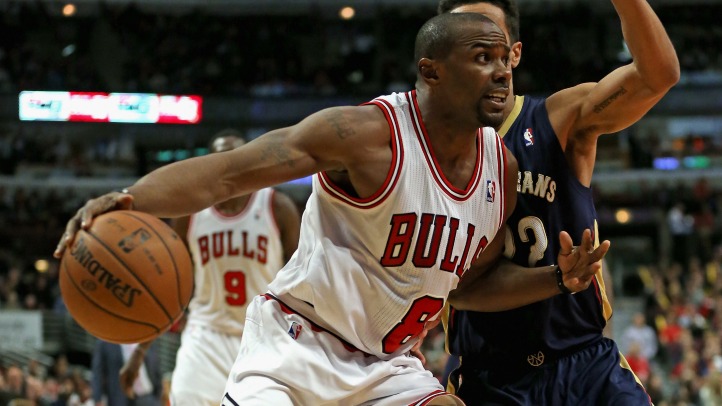 The Chicago Bulls announced they waived veteran point guard Mike James on Monday. The veteran point guard has been dealing with an MCL sprain since Chicago's Dec. 10 triple-overtime loss to the New Orleans Pelicans in which he played 10 minutes.
He has been sidelined ever since.
The injury to James is one of the reasons second-year point guard Marquis Teague was recalled from the Iowa Energy of the D-League the same day he was sent down. It is also the reason the Bulls signed DJ Augustin who was waived last week by the Toronto Raptors.
James signed as free agent with the Bulls on Sept. 27 and appeared in seven games, averaging 0.3 points, 0.9 assists in 5.4 minutes of playing time.
Chicago's roster now stands at 13 players.