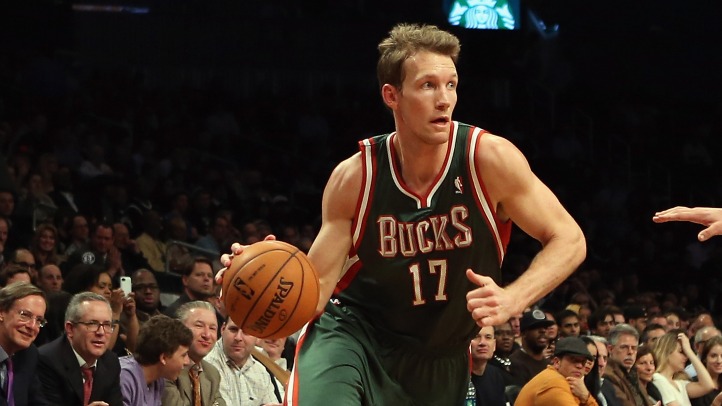 The Chicago Bulls felt they needed to address outside shooting after last season proved it was among the teams biggest deficiencies.
The team drafted Tony Snell and Erik Murphy on Thursday. On Monday – the first day of free agency – Chicago came to an agreement with veteran shooter Mike Dunleavy Jr. The deal is for two years and approximately $6 million, according to a CSN Chicago report.
Dunleavy played last season for the Milwaukee Bucks where he averaged 10.5 points, 3.9 rebounds and shot 42.8 percent from behind the three-point line. Dunleavy adds to the list of players from Duke that the team has hosted on the roster over the years.
The 11-year veteran is a career 37 percent shooter from the beyond the arc and has averaged double figures in scoring in all but two of his years in the NBA, with his best season coming during the 2007-08 season with the Indiana Pacers where he averaged 19.1 points per game and shot 47 percent from the three-point line.
Dunleavy can officially sign with the team on July 10.
Normal 0 false false false EN-US JA X-NONE /* Style Definitions */ table.MsoNormalTable {mso-style-name:"Table Normal"; mso-tstyle-rowband-size:0; mso-tstyle-colband-size:0; mso-style-noshow:yes; mso-style-priority:99; mso-style-parent:""; mso-padding-alt:0in 5.4pt 0in 5.4pt; mso-para-margin:0in; mso-para-margin-bottom:.0001pt; mso-pagination:widow-orphan; font-size:12.0pt; font-family:Cambria; mso-ascii-font-family:Cambria; mso-ascii-theme-font:minor-latin; mso-hansi-font-family:Cambria; mso-hansi-theme-font:minor-latin;} Follow Outside Shot on Twitter (@Outside_Shot) for more Bulls news and information