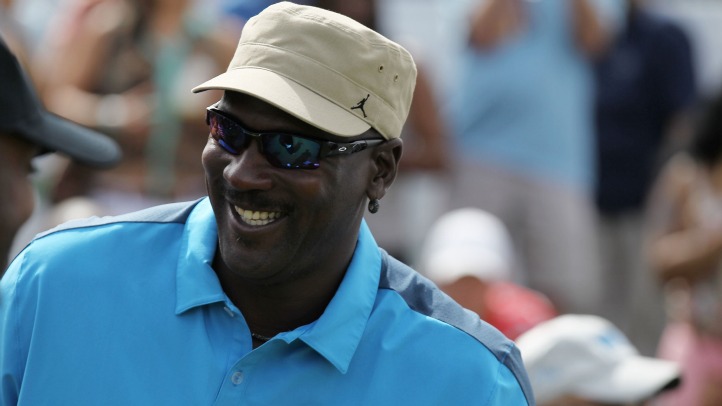 Michael Jordan set the social media landscape ablaze on Tuesday when a video promoting the release of 2K Sports' latest installment of their very popular basketball game, NBA 2K14, hit the Web. In the video that surfaced, Jordan proclaimed that in his prime, he would beat the likes of Jerry West, Elgin Baylor, Dwyane Wade, Carmelo Anthony, and yes, LeBron James.
The only person that MJ said he probably wouldn't beat in his prime was Kobe Bryant because, "he steals all my moves."
As usual, the Internet responded in typical "who does this guy think he is?" fashion and comparing Jordan to the old man sitting on the porch or in the barbershop waxing poetic about how good he was, "back in my day."
But in an extended version of the interview, Jordan broached a number of topics including his early years in the NBA, his basketball influences, a great anecdote on destroying current Milwaukee Bucks guard OJ Mayo, and trash talking.
It's always good to hear from a guy like Jordan who rarely, if ever, grants interviews these days, and when it comes to talking basketball MJ still lets you know that he was the greatest to ever do it, even if him saying so rubs people the wrong way.