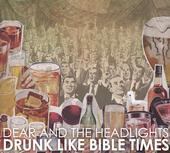 If we're being honest, not many people expected the Bulls to beat the Brooklyn Nets with Luol Deng missing the final two games of their first round series – especially that crucial Game 7 on the road. And almost no one gave Chicago a chance in Game 1 of the Eastern Conference Semifinals against the Miami Heat without their All-Star in the mix.
But in both scenarios, the Bulls emerged victorious and Luol Deng was cheering them on from his hospital bed at Rush University Medical Center. Deng received a spinal tap last Wednesday to test for meningitis when the 28-year-old came down with flu-like symptoms that hit a number of members on the team.
After spending a few days in the hospital, Deng was released on Saturday but found himself right back in the emergency room on Sunday after complications from the procedure. But that didn't stop him from cheering on his teammates both in Game 7 against Brooklyn and in Game 1 against Miami and he used his Instagram to prove it.
He posted a picture of himself in his hospital bed with the caption that read: "So proud of my team man, this bed might be good luck after all. #SeeRed #Holdat"
Bulls fans are happy that Deng finds his hospital bed to be lucky enough to help the team win, but they'd be even happier to see him out of the hospital and back on the court with his squad.
Normal 0 false false false EN-US JA X-NONE /* Style Definitions */ table.MsoNormalTable {mso-style-name:"Table Normal"; mso-tstyle-rowband-size:0; mso-tstyle-colband-size:0; mso-style-noshow:yes; mso-style-priority:99; mso-style-parent:""; mso-padding-alt:0in 5.4pt 0in 5.4pt; mso-para-margin:0in; mso-para-margin-bottom:.0001pt; mso-pagination:widow-orphan; font-size:12.0pt; font-family:Cambria; mso-ascii-font-family:Cambria; mso-ascii-theme-font:minor-latin; mso-hansi-font-family:Cambria; mso-hansi-theme-font:minor-latin;} Follow Outside Shot on Twitter (@Outside_Shot) for more Bulls news and information