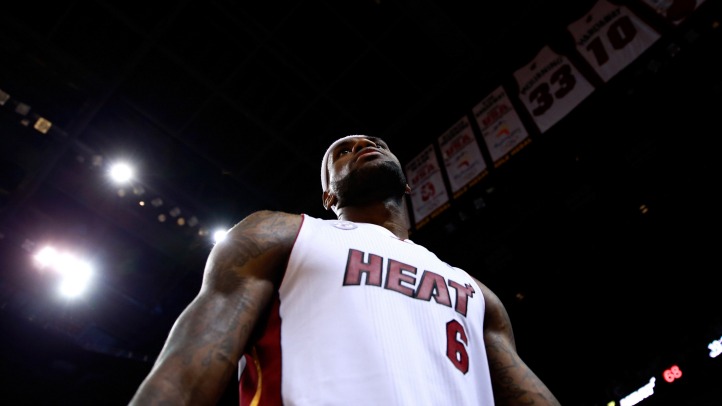 The play of Nate Robinson has been what most people bring up when talking about the Chicago Bulls in the playoffs this year. From his heroics in the series against the Brooklyn Nets, to his toughness in Game 1 of the conference semifinals against the Miami Heat, the 5-9 guard has caught the attention of everyone, including LeBron James.
The playoffs have always been about adjustments and it's the team who makes the best adjustments who usually come out on top in a series. One of the adjustments the Heat will have to make is trying to find a way to slow down Robinson who has been on a tear, and perhaps assigning a four-time league MVP to guard him will do the trick.
LeBron James has been known to guard the best player on the opposing team and shut him down and it appears that in Game 2, Goliath will be looking to keep David in check.
"Wouldn't be surprised if I matched up with him," James said to the Chicago Tribune when asked if he would guard Robinson on Wednesday night. "I'll take the challenge with him."
Nate Robinson, of course, will be up to the challenge of trying to prove that he can still get his offense no matter who is guarding him, even if that someone just happens to be the best basketball player on the planet right now. That matchup will certainly add to the intrigue of what is already an intense series just one game in.
Follow Outside Shot on Twitter (@Outside_Shot) for more Bulls news and information