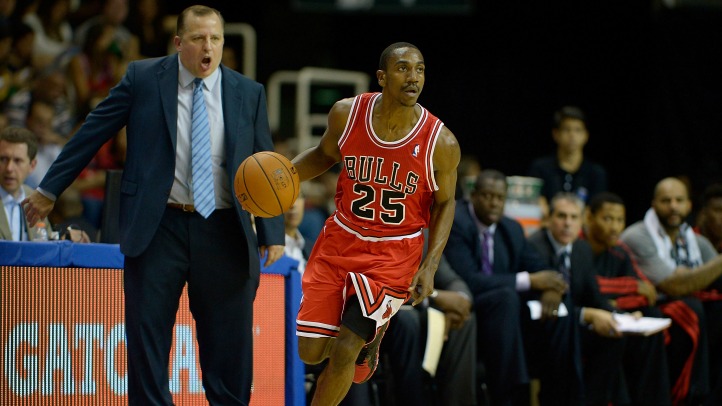 Over the weekend, the Chicago Bulls in principle planned to trade second-year point guard Marquis Teague to the Brooklyn Nets for 6-9 small forward Tornike "Toko" Shengalia. The trade is expected to become official on Tuesday when the NBA offices reopen for business after the Martin Luther King holiday.
Teague had fallen out of favor with Tom Thibodeau and spent some time in the D-League after being sent down the day after the Bulls – ironically enough – defeated the Brooklyn Nets on Christmas Day, a game in which Teague did not play.
The point guard never thrived under Thibs' hard-nosed coaching style and his lack of confidence on the court was apparent. But he seemed to be eager to move on and have a fresh start under the tutelage of Hall of Fame point guard Jason Kidd in Brooklyn.
"Yeah, it was tough at times," Teague told the Chicago Sun-Times about playing for Tom Thibodeau. "It seemed I was trying to figure out what he wanted me to do on the floor, and sometimes I struggled with it. But I can't worry about the past. I have to be ready for my next situation. This happens in this business, so I just got to move on and be ready. It was time for something new."
As for Shengalia, he comes to Chicago after being taken in the second round – 54th overall – by the Philadelphia 76ers and then was later traded to the Nets. In his career, he has appeared in 36 games and has averages of 1.5 points, and 1.0 rebounds while shooting 45 percent from the field.