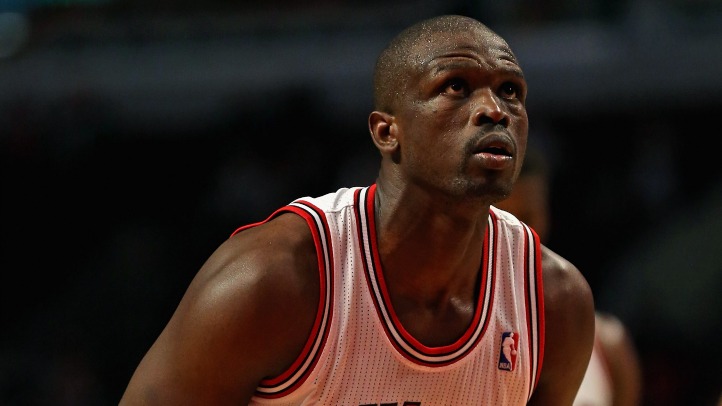 If Kirk Hinrich's injured elbow won't allow him to go, or even limits him Tuesday against Chris Paul and the Los Angeles Clippers, Luol Deng is confident in the ability of guys like Nate Robinson and Marquis Teague to step up and perform when their number is called
"It's tough. Kirk is big for us, he gets the team going and runs the team well. But we've been there in the past where guys go down and the next guy steps up," Deng said. "I thought Nate has done a good job of that. I think CJ [Watson] did a good job of that last year, all year. Then when he went down, John Lucas did a great job of that."
Luol credits Tom Thibodeau and the way he runs practices for always having every man on the team prepared and ready just in case someone gets hurt. Thibs' practice sessions are legendary thanks to heavy doses of repetition on even the smallest of things. So when it's time for someone's number to be called, they already know what to do.
"I think Coach does a good job because of the way we practice for having guys ready," remarked Deng. "We don't take nights off. If a guy has to come in – they've already gone through it, we go through everything in practice – they're familiar with the situation."
Marco Belinelli has filled in nicely for Rip Hamilton as he recovers from a torn plantar fascia and in absorbing Marco's minutes off the bench, Jimmy Butler continues to show improvement with each passing game. Although it's never good when players go down, it softens the blow when you have capable reserves.
Follow "Outside Shot" on Twitter (@Outside_Shot) for more Bulls news and information.