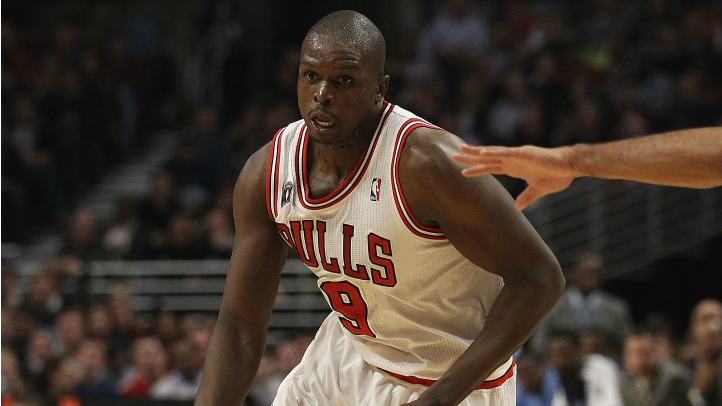 Luol Deng's giving back to kids this summer continued as the Chicago Bulls star held a camp for young kids in London last week. Previously, Deng was in Ghana holding a camp for kids in his native country, but the 28-year-old certainly didn't forget about the children in his adopted country, either.
"Hard work starts when you wake up, and it finishes when you go to sleep," Deng told the 100 campers in attendance in the UK's Crystal Palace. While basketball may not be popular in England, Deng hopes his camp can be a stepping-stone towards interest in the game rising in London.
"Growing up here, I always wanted a camp," Deng told Sky Sports. "I always wanted to have a camp here instead of going to the US, so we started the 'Luol Deng Camp.' The whole purpose of it is really for the kids. These come in for five days, they have a good time, and it's been great for eight years."
During last summer's Olympic games held in London, Deng helped lead Team Great Britain to its first ever basketball win in Olympic competition, which raised the profile of the sport in the country somewhat, but basketball still pales in popularity to other sports such as soccer and cricket.
But the NBA star isn't giving up on his quest to make basketball a more popular game in the UK.
"We're going in the right direction, but you've gotta be patient," Deng said. "Before you know it, everyone will be supporting us and be excited about basketball."