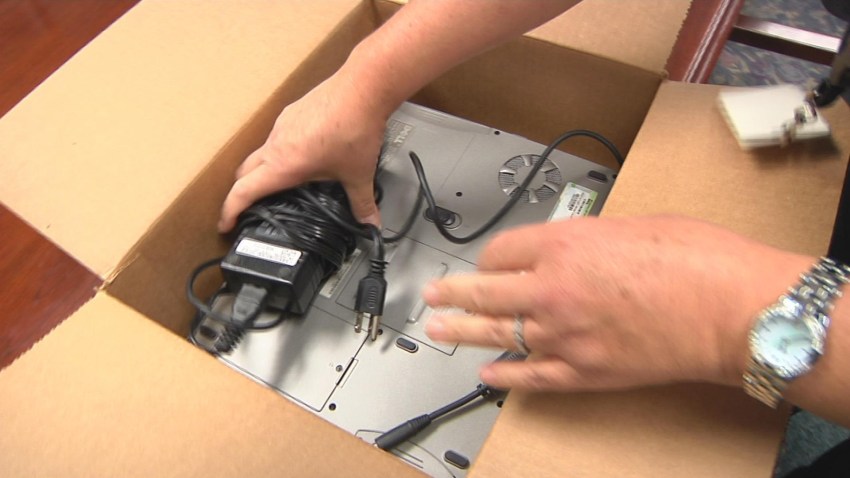 His trademark energy and intensity is visible at all times on the court, but off it, there's another side to Joakim Noah. He's a very thoughtful and introspective person. That's why you may not know that Noah is behind a film about someone he calls, "one of my biggest inspirations as a basketball player." That someone is Lenny Cooke.
Cooke, at one time, was one of the best high school players in the country – even ranking higher than LeBron James. And it is thought that a fateful meeting with James on the court in 2001 sent Lenny Cooke's career spiraling in the wrong direction.
After a number of off-court distractions (which led to some bad advice), Cooke declared for the 2002 NBA Draft, went undrafted, blew out both his knees in the USBL and is now working as a cook in his native New Jersey. Still, Joakim Noah feels Cooke's story is a cautionary tale that should be told to future generations of players who aspire to play in the NBA.
The film, titled "Lenny Cooke," will make its debut at the 2013 Tribeca Film Festival.
"His story always reminds me to keep my eyes on the prize and to keep distractions away," Noah told The Hollywood Reporter. "I hope Lenny will push his story out to the next generation of kids who aspire to one day play competitive basketball at any level. If his story can make an impact on just one or two kids who have the opportunity to see the film, I believe we'll be making a difference."
Normal 0 false false false EN-US JA X-NONE /* Style Definitions */ table.MsoNormalTable {mso-style-name:"Table Normal"; mso-tstyle-rowband-size:0; mso-tstyle-colband-size:0; mso-style-noshow:yes; mso-style-priority:99; mso-style-parent:""; mso-padding-alt:0in 5.4pt 0in 5.4pt; mso-para-margin:0in; mso-para-margin-bottom:.0001pt; mso-pagination:widow-orphan; font-size:12.0pt; font-family:Cambria; mso-ascii-font-family:Cambria; mso-ascii-theme-font:minor-latin; mso-hansi-font-family:Cambria; mso-hansi-theme-font:minor-latin;} Follow Outside Shot on Twitter (@Outside_Shot) for more Bulls news and information