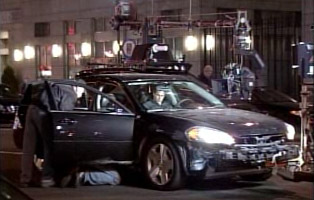 After Derrick Rose went down with his second knee injury, the Chicago Bulls fanbase wanted the team to go into full tank mode. And for a while, it appeared as if that's what they were trying to do as the losses piled up from late November to mid December.
But the tide has turned since then as the Bulls, at 25-25 and in fifth place in the Eastern Conference, are eyeing a playoff spot this spring and looking to make some noise once they get there.
"It's all about us believing in one another and having heart. We've played with heart all year and we're going to continue to do that," said Taj Gibson. "Like Thibs says, we're right there at the third seed [in the Eastern Conference]. We smell blood. We've been in this position many times. I think we're really kickin' in now."
But regardless of their improved play of late, Joakim Noah -- the Bulls emotional leader -- prefers to be the voice of reason in the locker room.
"You can never exhale," the center told the Chicago Tribune. "We feel we have to get better. Our whole thing is playing with more of an edge than the other team. That's our mentality."
The Bulls are coming of a six-game road trip through the Western Conference where they finished 3-3 after defeating the Los Angeles Lakers on Sunday, despite being shorthanded yet again with Carlos Boozer being sidelined with a calf injury.
The team will play two more games before the All-Star break as they host the Atlanta Hawks on Tuesday night and the Brooklyn Nets on Thursday.