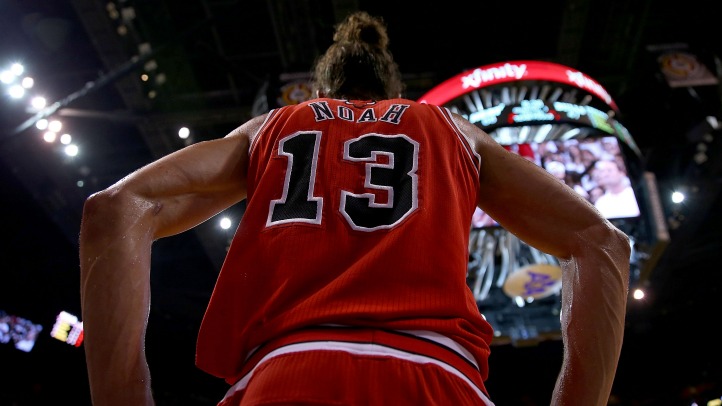 It was no secret that Joakim Noah's profane outburst towards the officials in Monday night's loss to the Sacramento Kings was going to cost him some money. On Tuesday, we found out just how much that cost could be.
Veteran NBA scribe David Aldridge is reporting that Noah has been fined $15,000 by the league for his outburst.
NBA fines Joakim Noah $15,000 for berating officials after being ejected from Monday's game against Sacramento. — David Aldridge (@daldridgetnt) February 4, 2014
The center was ejected late in the third quarter after picking up his second technical foul of the night. Noah took exception to what appeared to be a flop on the part of Kings center DeMarcus Cousins and voiced his displeasure in a demonstrative tone towards the referees.
After he was kicked out, Noah proceeded to swear at each official before he left the court, as team security had to escort him back to the locker room area. Thankfully however, he wasn't suspended for Tuesday night's contest with the Phoenix Suns who are currently on a five-game winning streak.
The fine is the first one handed down in Adam Silver's new appointment as NBA commissioner.