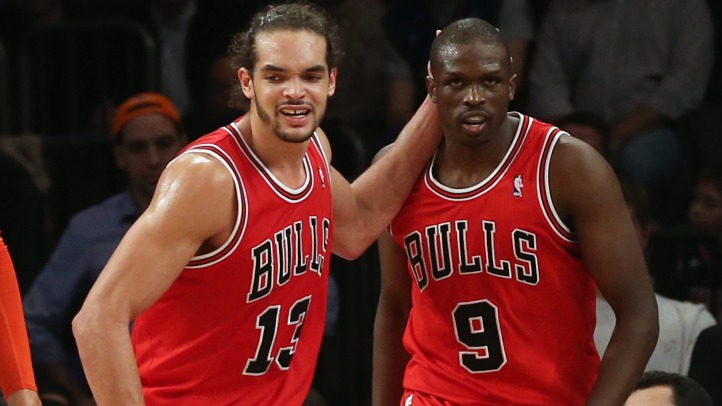 Joakim Noah is usually never one to avoid talking to the media, but since Luol Deng was traded to the Cleveland Cavaliers, Noah has refused to say anything at all. Deng and Noah have played together since the latter came to the Bulls as the ninth overall pick in the 2007 NBA Draft.
The two have experienced both the highs and lows of being an NBA player and as a result, formed a very close bond. So it came as no surprise that although every player on the roster took news of the trade hard, no one has taken it harder than Noah, the emotional and outspoken leader of the team.
Of course, it's at a player's discretion on whether or not they address the media, despite a league mandate in place that says a player must either talk after a practice or shootaround, or before or after a game. However, it's rule that is very loosely enforced and unless a formal complaint is made to the league, one that isn't policed.
So at this point, the only way we'll hear from Joakim Noah is if he willingly decides to change his stance or the organization forces him to do so.