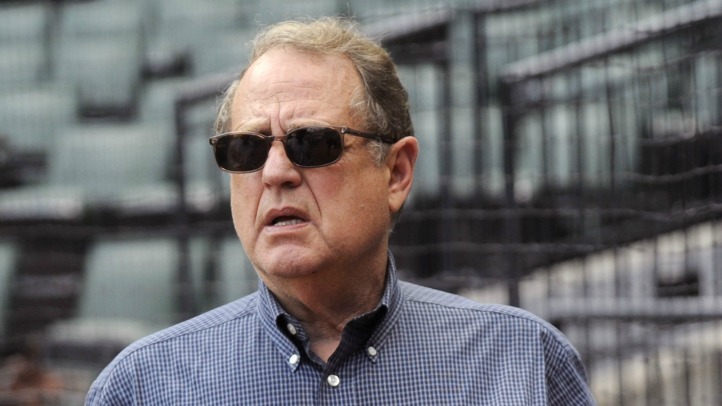 Chicago Bulls owner and chairman Jerry Reinsdorf is on a list of leaders for the 2013 Basketball Hall of Fame, this according to Scott Howard-Cooper of NBA.com. There are currently 31 candidates in the running, but the list will be trimmed more during the All-Star break with finalists being announced in April during the NCAA Final Four.
Reinsdorf is being nominated as a "contributor" to the game of basketball, but is no stranger to the status of being a hall of famer. In 2005 he was inducted into the Baseball Hall of Fame in Appleton, Wis., for his White Sox affiliate successes.
The 76-year-old Reinsdorf purchased the Bulls in 1985 and six years later won the first of his six NBA championships with an assemblage of superstar players and coaches like Michael Jordan, Scottie Pippen, Phil Jackson, Johnny Bach and Tex Winter, father of the Triangle offense.
In addition to Reinsdorf, former Bulls general manager Jerry Krause and the aforementioned Bach are on the ballot as well.
Follow "Outside Shot" on Twitter (
@Outside_Shot
) for more Bulls news and information.