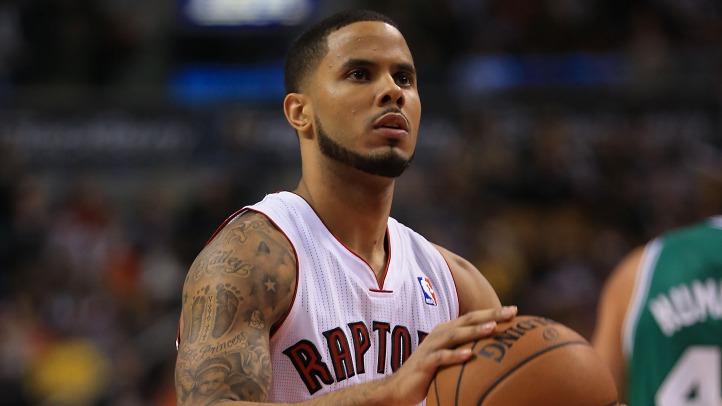 DJ Augustin drove to Milwaukee to meet his Bulls teammates hours before the team's matchup with the Bucks on Friday night. The team officially announced his contract signing that morning, and the former first round pick was excited for a fresh start in Chicago.
"I'm excited man," Augustin told the Chicago Tribune. "This is a great team and great organization. I'm happy to be a part of it."
Augustin backed up Kirk Hinrich – in place of Marquis Teague – and played 12 minutes in Chicago's 91-90 win. He was 0-3 from the field, but seemed to be more in a "feeling out" process than anything else.
Tom Thibodeau certainly knows what he's capable of and what he brings to the table.
"His shooting is something we really need," Thibodeau said. "The way teams have collapsed on us, we need somebody who can hit an open shot.
"When you look at C.J. [Watson], John Lucas and Nate [Robinson], they were all guys who could effectively play in pick-and-roll," Thibodeau continued. "I think D.J. can do that. He also will provide some space when the ball goes into the post. The 3-pointer is something we want to try to get back to, and I think he can provide it."