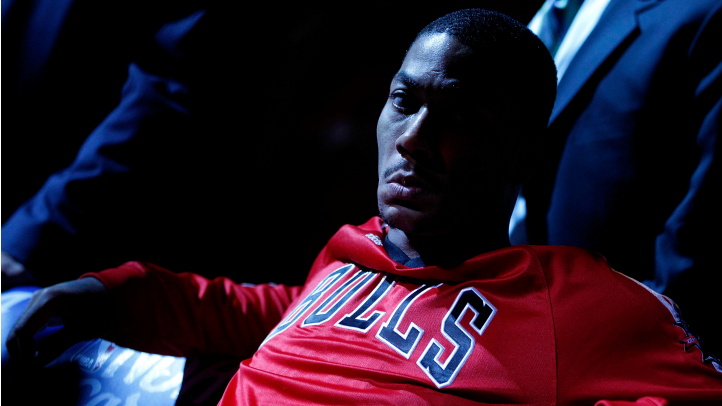 If there is a source of contention between Derrick Rose and a certain segment of Chicago Bulls fans, it's the guard's aversion to recruit players to come and play in the Windy City.
It all started in the summer of 2010 -- also known as the "Summer of LeBron" -- when Rose declared that he would not recruit any of the big time free agents to come and play with him. When pressed about his stance, Rose stated simply that he was just a basketball player, not a recruiter, and that the City of Chicago spoke for itself in terms of the Bulls, their winning ways, and this being the third largest market in the country.
Many fans balked at his aversion and all but pinned the blame squarely on his shoulders whenever the Bulls came up short in their pursuit of a title.
But D. Rose still isn't budging; evidenced by an interview he gave in the Philippines earlier this week when asked about the upcoming free agent class of 2014 which will include Carmelo Anthony and once again, LeBron James, Dwyane Wade and Chris Bosh, to name a few.
"I don't recruit," Rose said to Rappler.com. "If anyone wants to play with me, I don't mind playing with them -- it could be anyone in the NBA -- but as far as recruiting, I never did and never will."
But that isn't entirely true.
Rose admitted to recruiting Kirk Hinrich -- who he played with as a rookie -- to come back to Chicago last season, but under much different circumstances. The Bulls needed a point guard as Rose was still recovering from knee surgery and knew he wouldn't be ready at the start of the season.
"Kirk is someone I could see playing alongside a long time," Rose said last October during the Bulls media day. "When you're a hooper and you know someone on the court is going into a battle with you, and he's not giving up if he knows you are going to keep battling and I'm someone that will keep fighting to the end, and he's the same as you, so why not have him on the team? Kirk is the first person I recruited."