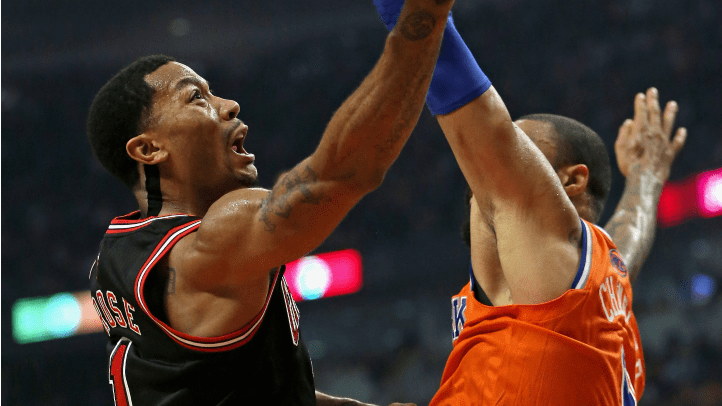 The tape that Derrick Rose has been wearing for a stiff neck is a no-no according to the NBA. The Bulls are in Indianapolis to play the Pacers, and Rose revealed the league has told him he cannot use the Kinesio-Tape strips to ease his discomfort.
"I think the NBA told me I got to stop, so I probably won't be able to wear it tonight," Rose told CSN Chicago after the Bulls shootaround at Bankers Life Fieldhouse. "
The point guard began experiencing neck pain sometime between the season opener against the Miami Heat and the team's home opener against the New York Knicks, in which it was suggested that he might not play. But he did and hit the game winner in the final seconds of regulation.
Tom Thibodeau commented on the NBA's ruling, saying, "They're pretty strict on what they allow and what they don't allow, so that's just the way it is."