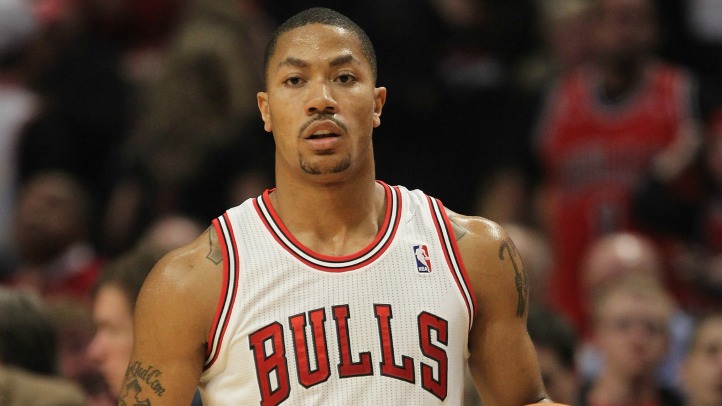 The decision to take his time and not rush back to the basketball court after tearing his ACL last April changed a lot of people's opinions on Derrick Rose. The Chicago Bulls star endeared himself to NBA fans everywhere with his exciting style of play, his fearlessness on the court and his humbleness off it.
But last season, while waiting for a return that never materialized, and last week, proclaiming himself the best player in the NBA despite not playing in a game since April '12, many of Rose's supporters became angry and turned against the South Side native, seemingly, almost as fast as they'd supported him.
In a recent interview with Hoopsfix, D. Rose came clean on what he thought about the negativity and the things being said about him, both as a player and as a person.
"For me, I could care less about what people say about me," said Rose. "I know who I am as a person, I know the people around me and the people that I trust, I know they're always in my corner and I'm always in their corner. At the end, it's really just me and my family, so, I could care less what people say about me."
The 24-year-old understands that all eyes will be on him next season (you don't think his first game back being a nationally televised contest against the Miami Heat on 'ring night' is a coincidence, do you?), but he's not shying away from the attention. In fact, he's embracing it.
"It's a new beginning for me. Like, I could actually do something that no other player ever did," he said. "I know it's going to be a lot of attention on me next year, and for a player that's trying to become an icon, that's the stage that you live for. So I'm going to take advantage of it."