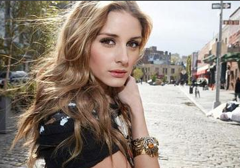 At his first press conference since undergoing surgery on the meniscus in his right knee, Derrick Rose was asked how he felt about the Chicago Bulls moving on without him now that he'd undergone two knee surgeries in 19 months. The thought didn't sit too well with the former league MVP, and apparently, neither does the Bulls going into rebuilding mode.
According to a report appearing in the New York Daily News over the weekend, D. Rose is said to be fearful of the team undergoing a complete teardown of the current roster.
"Derrick is worried that the Bulls are going to lose what they have," the report said, citing an unnamed league source. "He doesn't want to go through rebuilding."
The sticking point seems to be the impending departure of Luol Deng who will become a free-agent next summer. Deng and the Bulls have failed to come to terms on an extension that will keep him in Chicago, and free agency seems a sure bet for the longest tenured player on the roster.
Add in the possible amnesty of Carlos Boozer, the New York Knicks rumored to be hot on the tail of Tom Thibodeau, and the departures of Marco Belinelli and Nate Robinson last summer, on the surface, the future of the Bulls seems shrouded in doubt.
Should Deng and Boozer both leave, the Bulls will have Rose, Joakim Noah, Taj Gibson, Mike Dunleavy Jr., Jimmy Butler, Tony Snell and Marquis Teague (if he isn't traded this season) as the only players under contract for the 2014-15 campaign. It is rumored that Nikola Mirotic will finally be expected to come over from the Euroleague, so the cupboard won't be totally bare and the Bulls should still be able to compete as long as Derrick Rose is 100 percent healthy for next season.