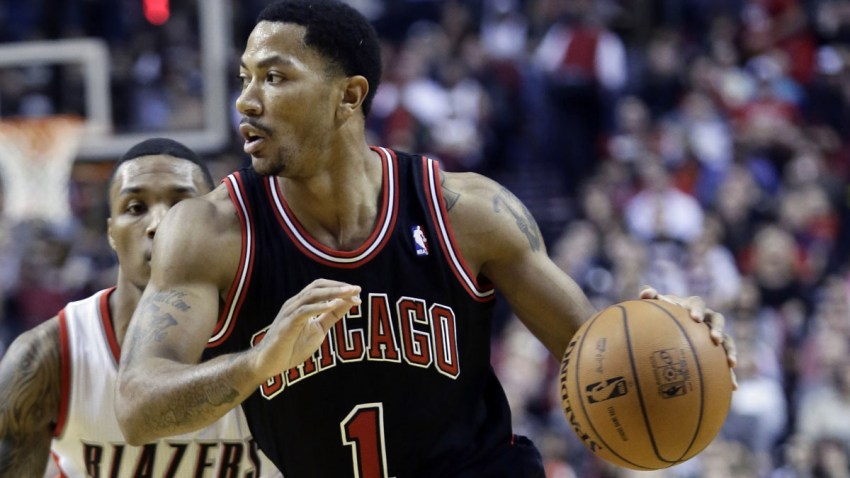 Derrick Rose left Friday night's game against the Portland Trail Blazers in the third quarter with an injury to his right knee. Rose came up limping on a backdoor cut to the basket and his knee appeared to buckle. The point guard hobbled back up the court and went to the Bulls bench after a timeout was called.
The injury was of the non-contact variety -- typically the worst kind. Rose was seen on the bench rubbing his knee and had to be helped back to the Bulls locker room as he couldn't put any pressure on his injured leg. It was later confirmed by the team's PR staff that it was indeed a right knee injury and the point guard would not return to the game.
Multiple pictures of Rose began to surface on Twitter of him being helped to the locker room after the injury and leaving the Rose Garden on crutches and wearing a brace underneath his sweat pants on his knee.
The team will travel to Los Angeles and Rose will undergo an MRI on Saturday to assess what the actual damage is. It's too early to speculate how long he will be out, but at this point it appears he may be out of Chicago's lineup for quite some time.