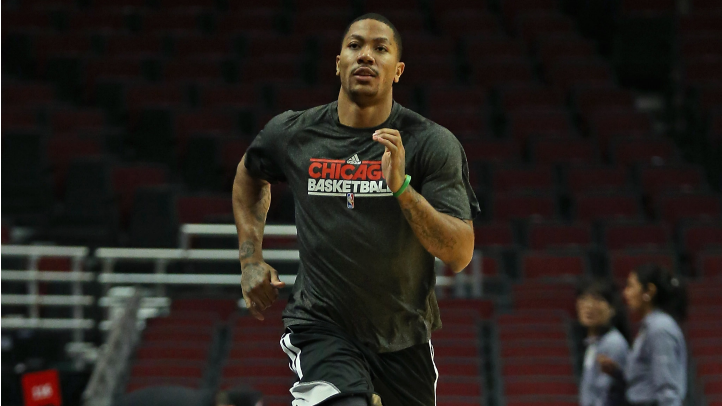 It could mean nothing or it could mean everything.
Outside Shot has learned that CSN Chicago has switched its coverage of the Chicago Bulls game against the Denver Nuggets on Monday night from CSN+ to its main channel.
Could this possibly be a sign that Derrick Rose will finally make his long awaited return to the basketball court?
The sports network was originally set to air the "other" Chicago vs. Denver game on their main channel as the Blackhawks will take on the Colorado Avalanche on Monday night as well.
Rose is still listed as day-to-day and Tom Thibodeau has maintained the same tone about his superstar's status the entire time: he'll play when he's ready.
But Thibs did make a statement that could be interpreted that D. Rose – should he play at all this season – would make his comeback debut, not on the road, but at the United Center in front of his hometown fans.
"I know he wants to play, but I don't see him suddenly coming back on the road," the head coach told CSN Chicago on Friday.
The Bulls have three home games this week beginning with the Nuggets on Monday night, the Portland Trailblazers on Thursday and the Indiana Pacers on Saturday. That stretch of games has been considered to be the final opportunity for Rose to make his debut this season.
Follow Outside Shot on Twitter (@Outside_Shot) for more Bulls news and information