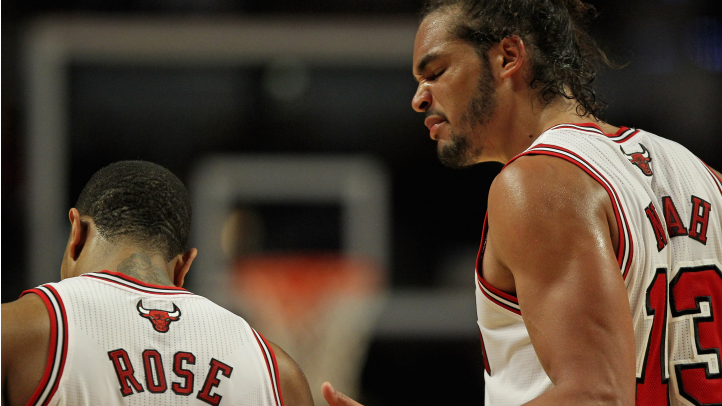 The Chicago Bulls will host the Utah Jazz on Friday night hoping to improve on their disappointing 1-3 record in the season so far. Chicago is currently tied for 12th place in the Eastern Conference with the New York Knicks and Washington Wizards at the bottom of the standings and the Boston Celtics (1-4) being the worst team in the East.
If Chicago is going to turn things around, both Derrick Rose and Joakim Noah will both have to step up their games, especially from an offensive standpoint. D. Rose and Noah currently have the worst shooting percentages of all the players who've appeared in Chicago's first four games.
Rose is currently shooting 31 percent (21-67) from the field while Noah is shooting 29 percent (7-24). Both players seem to still be in search of their rhythm – Rose coming back from ACL surgery and Noah with a groin strain.
After the team's practice on Thursday, optimism that things will get better offensively continued to emanate.
"When things aren't going well, the intentions are good to try to lift us up individually," Tom Thibodeau told the Chicago Tribune. "But you have to remember to do it collectively. That's where we have to continue to grow."
"It will come," said Luol Deng, who is struggling himself, shooting 39 percent on the year and just 1-15 from behind the three-point line. "It's early in the season. We're just missing shots and not shooting a great percentage. It's rhythm a little bit, but the more games we play we'll be comfortable with each other a lot more."