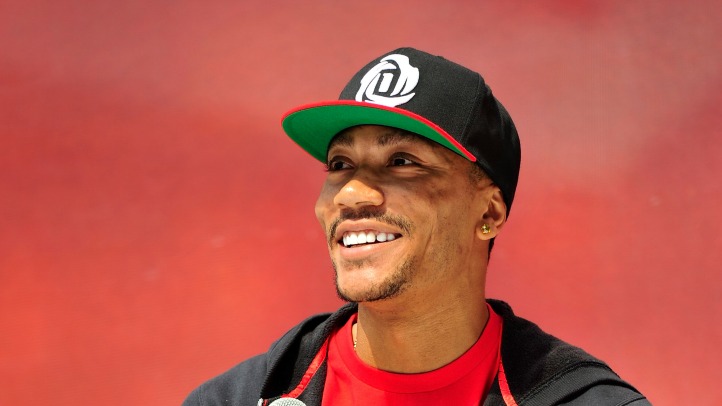 Last week, Derrick Rose made national headlines and set the Internet ablaze when he declared in an interview with CNN that he was the best player in the NBA. Lots of people seemed to express outrage that a player who took an entire season off while LeBron James was busy winning his second consecutive championship and third MVP award, would have the gall to say he was the best player in the league.
But not everyone was upset over the statement. Charles Barkley and Jimmy Butler commended Rose for his statement on Tuesday's "The Waddle & Silvy Show" and both appreciated the confidence displayed by the Bulls superstar point guard.
"I've got no problem with that," Barkley said. "First of all, if you don't think you're the best player you shouldn't be playing. I'll be honest with you, when I was playing in the NBA I thought I was better than Michael Jordan, and I think Karl Malone thought he was better than Michael Jordan and Patrick Ewing thought he was better than Michael Jordan. ... We think he just got more help than I got, but he ain't no damn better player than me."
Jimmy Butler echoed Barkley's sentiment, although in a much more subdued tone.
"I feel like you should think that you're the best in this league in order to try to be successful," Butler said. "And you should always want to be better than the best because that's the reason you play this game."
Butler, who revealed that he has a close relationship with Rose, said missing the 2012-13 season was hard for the former MVP, but he leant his support to his teammates through positive words of encouragement.
"He's a competitor and wants to win. He wants to make this city proud, his teammates and the whole organization. So it was really tough for him. But he was definitely there in spirit. He was always there, coaching us up from the sidelines. So that was him still being with us."