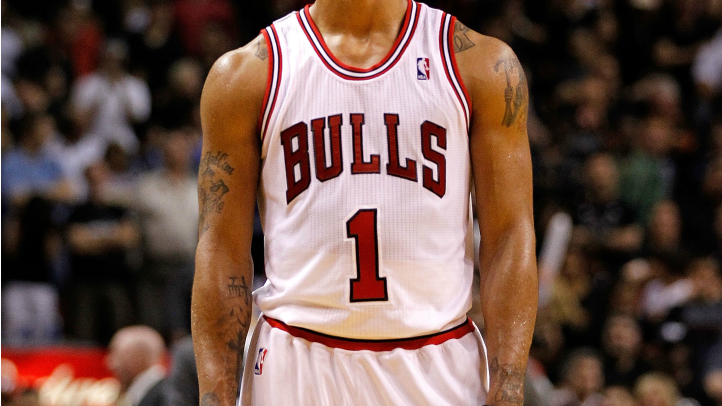 Derrick Rose may have missed an entire season last year and took some criticism for doing so, but that didn't stop his Chicago Bulls jersey from flying off the racks. According to USA Today, Rose's jersey was the second highest seller in the world last season behind Miami's LeBron James.
D. Rose finished ahead of Lakers superstar Kobe Bryant (third), the Oklahoma City Thunder's Kevin Durant (fourth) and the Heat's Dwyane Wade (fifth) in world sales. Domestically, Rose also finished No. 2 behind James, but still ahead of Bryant and the New York Knicks' Carmelo Anthony.
LeBron's jersey also was a top seller in the Philippines, but in China, Latin America and Europe, Rose is king.
Rose finished first in Chinese sales of his No. 1 jersey, followed by James, Bryant, Houston Rockets point guard Jeremy Lin and Durant. In Latin America it was Rose, James, Bryant, Brooklyn Nets big man Kevin Garnett and Tim Duncan of the San Antonio Spurs.
In Europe, the order was Rose, James, Bryant, Garnett and Pau Gasol of the Los Angeles Lakers.