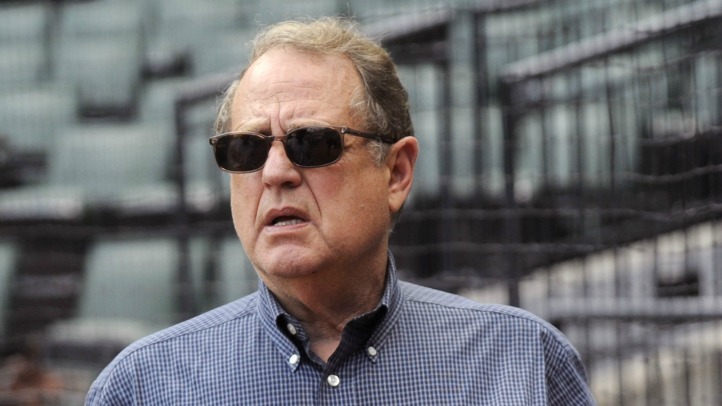 In the wake of Derrick Rose's latest knee injury and subsequent surgery, the future of Rose and the Chicago Bulls franchise is suddenly up in the air.
Will the Bulls try and remain competitive for the remainder of the season and try and make the playoffs without Rose? Or will they call it a season now and unload whatever assets they have while there's still time?
All of these questions will be answered soon enough, but as it relates to D. Rose, chairman Jerry Reinsdorf released a statement regarding the Bulls fallen star and the state of the team moving forward.
"Like Bulls fans everywhere, I was heartbroken when I heard of Derrick's injury. We are happy to know that, according to his doctors, his surgery was successful, and in time, Derrick is expected to make a full recovery," Reinsdorf said via press release.
"Everyone at the Bulls knows firsthand how extremely hard Derrick worked to return to the court this year, and I have no doubt he will do the same with regards to his recovery from this injury. Despite Derrick's absence, this is still a good team. I know from last year, this team and coaching staff will continue to make our fans proud."