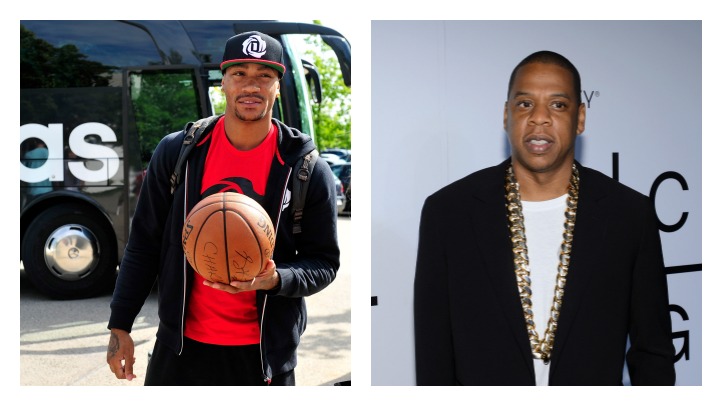 For the most part, Derrick Rose's statement declaring himself the best player in the NBA wasn't received very well. Sure, there were some supporters – most notably Charles Barkley and teammate Jimmy Butler – but the overwhelming majority of people who heard the comment asked, "who does this guy think he is?"
But Jay Z – whom D. Rose and many others are a big fan of – sort of co-signed the NBA superstar's assertion, albeit indirectly. Appearing last Friday night on HBO's "Real Time With Bill Maher," the rapper discussed lyrics to his latest album, Magna Carta Holy Grail. And in speaking on the track "F.U.T.W," Jay Z discussed the thought process behind what actually makes a person great and people's negativity toward making such a bold claim, much like D. Rose did.
"It's overreaction," Jay Z said of being critical in that manner. "If you have the audacity to be great, or if you compare yourself to any of the greats that came before you – if you say anything – it's almost like blasphemous for you to say it."
From those who are still upset that Derrick Rose missed an entire season and feel that LeBron James is really the best player in the NBA, there was certainly a negative reaction. But according to Jay Z, the mindset that Rose has is the mindset that anyone should have in his or her chosen field or endeavor.
"What are we doing this for?" the rapper asked. "If you sit in that chair, you want to be known as the greatest. You want to be known as the greatest of all time. And that's never going to happen if you don't see yourself that way first. You have to envision it."