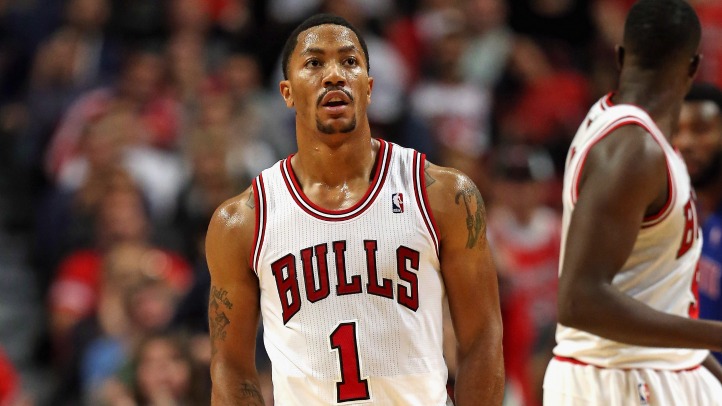 General managers and many pundits may not think the Chicago Bulls have a shot at taking home the NBA Championship this year, but don't expect Derrick Rose to take the opinions of outsiders into consideration.
With Rose back in the mix and the off-season work of the team coming into play, he thinks the Bulls have a real shot at bringing home the title this year.
"I think we can contend for a title," Rose told ESPN's Jeff Van Gundy and Mike Breen during a postgame interview after the Bulls' 104-95 victory over the Oklahoma City Thunder, bringing their preseason record to a spotless 7-0. "I think that's why all of our players work so hard in practice because we know we can do something special."
If the annual GM survey was any indication, the Miami Heat and Indiana Pacers are the two favorites to come out of the East this season, not the Bulls. Rose says he and his teammates aren't looking past anyone, but no one should look past the Bulls either.
"Of course it's other great teams in the NBA, but I think we're just trying to focus on us and trying to get the most out of each day, each practice, each shootaround, and try to come together as a team."
And when asked by Van Gundy if the Bulls, as presently constructed, are good enough to compete for a title or if they need to add another piece to put them at that level, Rose coolly responded, "No. Hell no. I think we're a championship team."