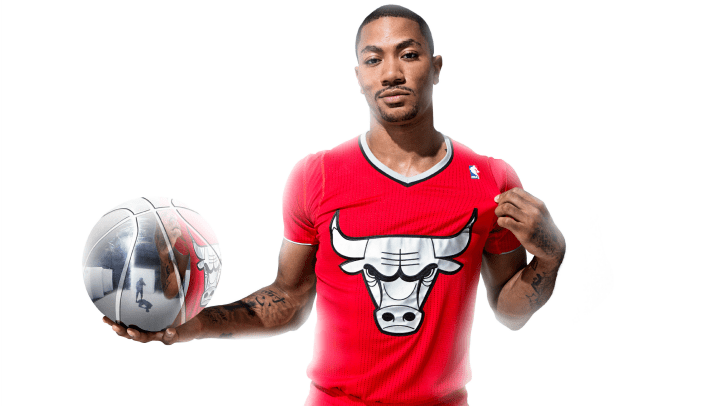 The Chicago Bulls will be one of 10 teams who play on Christmas Day this year and who will be wearing a sleeved uniform dubbed "Big Logo" by the NBA. Rumors and photos of the new uniform hit social media last week, but following the success of the "BIG Color" holiday campaign in 2012, the league announced Thursday the continuation of the BIG holiday tradition and officially unveiling the new uniforms.
"Last season's 'BIG Color' holiday campaign was an overwhelming success, grabbing the attention of our fans, and we wanted to find a way to top it," said Jamie Gallo, NBA Executive Vice President of Marketing via press release. "This season, we're back with the game's biggest stars to deliver an engaging and festive sequence that showcases another creative use of basketball skill."
"We worked closely with adidas to create an innovative new uniform design for our Christmas Day games," said Sal LaRocca, NBA Executive Vice President of Global Merchandising. "The BIG Logo collection will provide a unique look on-court and a variety of products for our fans."
The Chicago Bulls will kick off the first of five Christmas Day games against the Brooklyn Nets at 11 am local time.