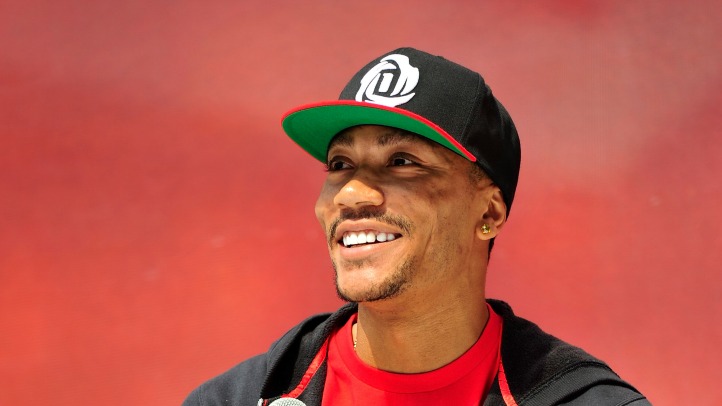 In a way, it was kind of like a "welcome back" party.
Fans piled into the United Center on Sunday to celebrate the official launch of Derrick Rose's fourth signature shoe with Adidas, the D Rose 4. But the celebration wasn't as much about the shoe as it was the return of the Bulls brightest star.
Fans at the UC were treated to a performance by rapper Big Sean, but more importantly, they got a chance to see and hear from D. Rose who will finally make his basketball comeback in a few weeks, after tearing his ACL last April.
"Right now, I can tell you that I'll probably be excited, but I don't know how that day is going to be. When I step out there, I'm going to try not to be emotional, try not to let my emotions play a part in the game and go out there, and just ball," Rose said of how he's going to feel being back on a basketball court after 18 long months.
"Usually, when I'm on the court, I usually don't think about anything else but just winning that game, so when I step on the court, that's my No. 1 goal: playing hard, getting my team involved and trying to win the game."
Rose has taken a PR hit of sorts for his decision to miss Chicago's 2012-13 campaign, but insists that he's just as confident as ever and determined to make his critics remember why he is one the top five players in the NBA.
"It really didn't faze me," said Rose of the criticism. "You hear stuff. If you're weak-minded, of course it's going to bother you. But I know that with me, through all the criticism, it feels good that I made it this far, and achieving everything that I've achieved so far. They said I couldn't shoot, they said so many things about me and here I am, where I've got my own signature shoe coming and I'm having this big buzz. For me, seeing this success and just knowing that I could care less about what people say about me, that's what keeps [it] at bay."