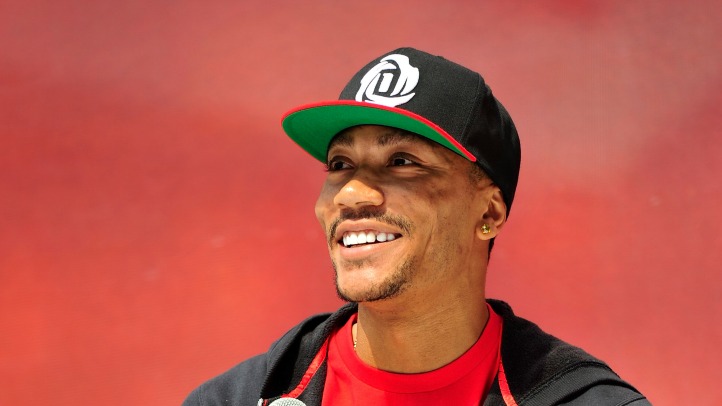 Derrick Rose's new Adidas commercial, "Basketball is Everything," was quite a hit with fans.
It wasn't a "teaser" ad like some felt "The Return" was after Rose failed to suit up last season. It was also much different from the "All in for Chicago" spot that allowed Rose to let his fans -- and doubters -- know that no matter what, he's committed to bringing another NBA Championship to this city.
No. The commercial that features the likes of rappers 2 Chainz, Big Sean and fellow Chicagoan, Common, was all about reminding you how much the game means to D. Rose, even if he wasn't one of the world's most highly paid and best basketball players.
And now Rose and Adidas are giving you a behind the scenes look at the filming of 'Basketball is Everything,' so you fans can get a glimpse into what it's like to be a superstar in the NBA.