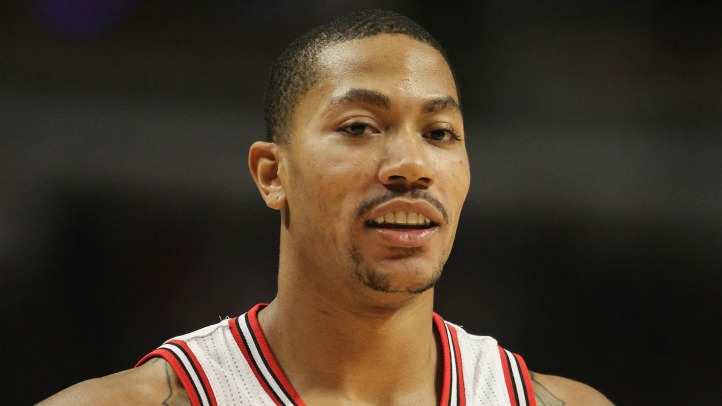 Derrick Rose has maintained a relatively low profile for a full calendar year. But last week, after explaining his decision to sit out the Chicago Bulls 2012-13 season on the team's website, Rose grabbed his passport and jetted off for Europe to embark on his "D. Rose Tour."
His first stop was Herzo, Germany, before he arrived in Milan, Italy, where he dropped by the adidas Megastore to sign autographs, and even played some ball with the locals when he stopped through the NBA3x Tournament. Rose also had his handprints imprinted in cement at the park where the tournament took place and he threw down a dunk for the assembled crowd while he was there.
It looks as if the Derrick Rose Tour is off to a good start. The Bulls point guard will also visit Belgrade and Zageb, Croatia, London, Paris, Madrid, Tokyo, Hong Kong and Manila.