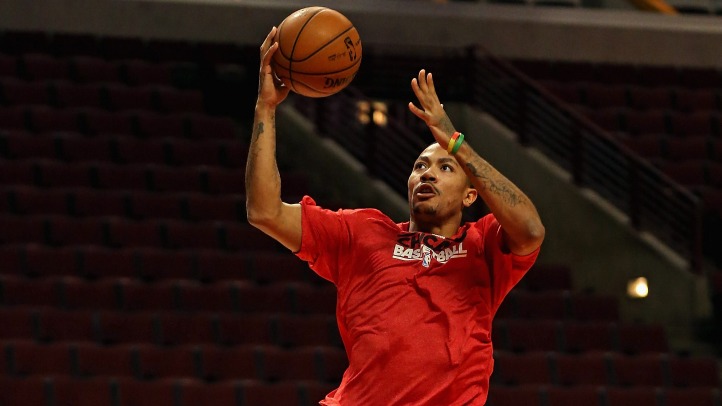 Derrick Rose may have missed all of the 2012-13 NBA season, but that hasn't hurt his standing with fans of the NBA.

According to a recent ESPN Sports Poll, Rose ranked fourth in fan popularity behind the Miami Heat's LeBron James, the Los Angeles Lakers' Kobe Bryant and Kevin Durant of the Oklahoma City Thunder, respectively, while outranking Miami's Dwyane Wade who rounded out the top five.
In total 6,221 people were polled from the beginning of the 2012-13 season all the way through the conclusion of the NBA Finals. Rose received 2.8 percent of votes with Wade receiving 2.6 percent, Durant 3.6 percent and James 12.9 percent. It is the first time since the 2008-09 season that James -- who won his third MVP award along with two consecutive NBA Championships and Finals MVP's -- was the NBA's most popular player with fans.
Derrick Rose made headlines last week when he proclaimed himself the league's best player in an interview with CNN. He is set to resume his playing career next season after taking more than a year off to fully recover from knee surgery.