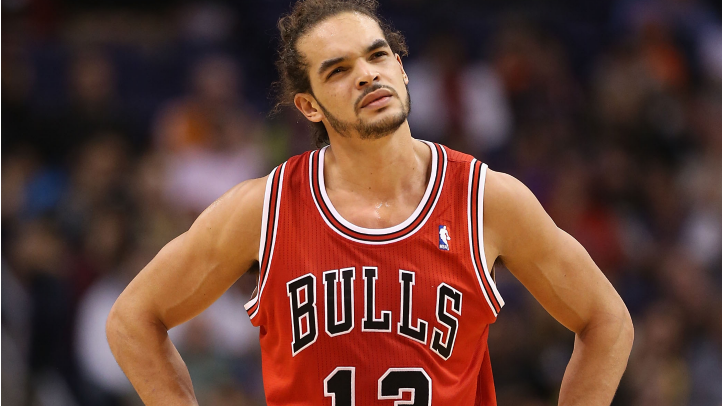 Things didn't go so well for the Chicago Bulls in the Mile High city on Thursday night as the Denver Nuggets trounced the home team by a final score of 128-96. In other words, the Bulls just got their butts kicked.
Chicago was outplayed in every facet of the game, at one point trailing by as many as 35 points, and it'll go down as the worst defeat in the Tom Thibodeau coaching era. Denver had their way with the Bulls who are now 2-3 on their six-game road trip heading into Salt Lake City to take on the Utah Jazz in the second game of their back-to-back.
The Good
Daequan Cook (19 points) had his best game since coming to the Bulls in January and led the team in scoring off the bench. Marquis Teague (10 points, 3 assists, 4 rebounds) also played well given his minutes. Carlos Boozer (18 points), despite pre-game rumors of a possible trade to Toronto, looked good as he continues to work himself back from a hamstring injury. Nate Robinson (14 points, 6 assists) continues to play well as starter for the injured Kirk Hinrich.
The Bad
The Bulls shot 42 percent from the field while allowing the Nuggets to shoot 58 percent. Chicago turned the ball over 14 times in the game and Denver scored 28 points off those turnovers. And the Bulls had no answer for Wilson Chandler (24 points) who torched them off the bench including going 5-5 from beyond the arc.
The Ugly
There was so much of it in this game. Denver absolutely dominated the paint, scoring 64 points to the Bulls' 44. The Nuggets also dominated the Bulls on the glass, 46-34. Joakim Noah (2 points, 5 rebounds) in his first game back from his plantar fascia injury shot just 1-5 from the field while Rip Hamilton (2 points, 3 assists) contributed nothing offensively, shooting just 1-7. Luol Deng (11 points, 8 rebounds) had an unusually subpar shooting night going just 4-13. Denver also set season high's in points, made field goals and also field goal percentage.
Follow "Outside Shot" on Twitter (@Outside_Shot) for more Bulls news and information.