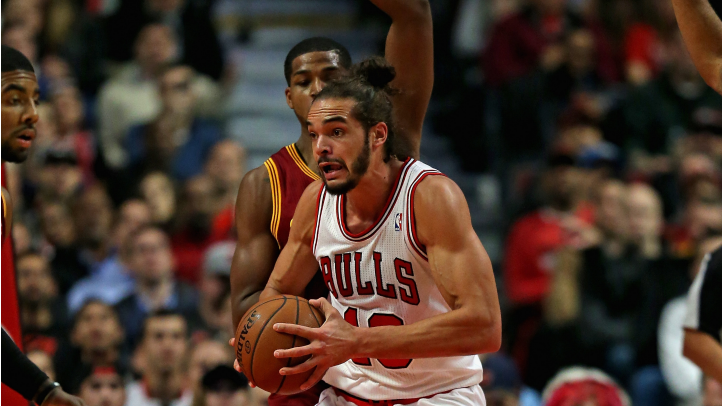 The Chicago Bulls snapped their four game losing streak on Saturday night with their 100-84 rout of the Cleveland Cavaliers at the United Center. The win was especially impressive considering the Bulls were without Jimmy Butler (ankle), Luol Deng (Achilles) and Kirk Hinrich (back).
The Bulls got huge contributions from DJ Augustin (18 points, 10 assists) who continues to impress since the Bulls claimed him off the waiver wire after his release from the Toronto Raptors. Carlos Boozer (19 points, nine rebounds) was also solid, while his frontcourt mates Joakim Noah (11 points, 18 rebounds) and Taj Gibson (15 points) also had strong individual performances.
Rookie swingman Tony Snell (17 points) was a sniper from long range, connecting on five of his eight three-point attempts, and Mike Dunleavy Jr. contributed 11 points on the wing.
All five of Chicago's starters scored in double-figures and as a team, the Bulls shot 54 percent from the field and 67 percent from the three-point line (10-15). Chicago also outrebounded Cleveland 49-36 in the game.
The win brought the Bulls record to 10-16 as the team currently sits in ninth place in the woeful Eastern Conference standings. The Bulls are off the next three days and their next game will be a Christmas Day matchup with the Nets in Brooklyn.