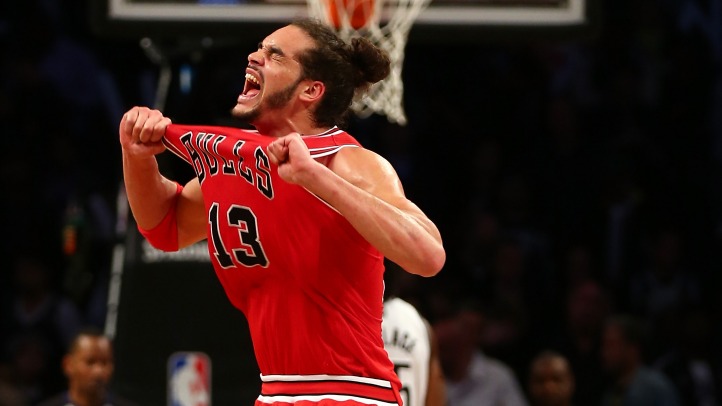 The Chicago Bulls will once again play on Christmas this year as the team will travel to New York to take on the Brooklyn Nets at Barclays Center. Last season, the teams that played on Christmas – including the Bulls – wore special uniforms and this season will be no different.
Well, almost.
With teams around the league experimenting with sleeved jerseys – the Golden State Warriors and Los Angeles Clippers both have alternate uniforms with sleeves – the Bulls will wear sleeved jerseys for the first time ever in their Christmas Day matchup with the Nets, who will also wear sleeved jerseys, according to ESPN's Uni Watch.
In addition to the sleeves, the jerseys will feature the team logo prominently on the front and the uniform number on the left sleeve. Images of the Heat, Lakers, Thunder, Nets and Bulls Christmas Day apparel began floating around the Internet on Thursday to mixed reviews.
Uni Watch Exclusive! NBA Xmas uniforms CONFIRMED: http://t.co/rRVTvhyZ2y pic.twitter.com/GKXuanfn4g — Paul Lukas (@UniWatch) November 7, 2013