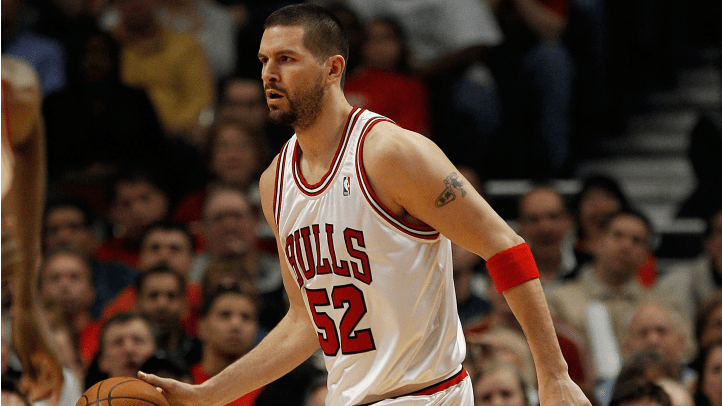 Former Chicago Bulls big man Brad Miller finally sold his Highland Park home, at a loss.

According to ChicagoMag.com, the house sold for $815,000 after being on the market since September 2010.
After buying the property for $1.09 million in March 2009 from a builder in danger of losing the home, Miller's original asking price was $1.25 million for the 12-room, five bedroom, five-plus bathroom home that sits on a lot just over a quarter of an acre.

He then reduced the price to $1.19 million 28 days after the original listing.
On Thursday, Miller unloaded the home for $815,000 after reducing his asking price to $879,000. That's a 25 percent loss from what he paid for the home, which at one point was being rented out to someone who wanted to buy it, but then lost financing.
Miller is reportedly happy with the final sale.
Normal 0 false false false EN-US JA X-NONE /* Style Definitions */ table.MsoNormalTable {mso-style-name:"Table Normal"; mso-tstyle-rowband-size:0; mso-tstyle-colband-size:0; mso-style-noshow:yes; mso-style-priority:99; mso-style-parent:""; mso-padding-alt:0in 5.4pt 0in 5.4pt; mso-para-margin:0in; mso-para-margin-bottom:.0001pt; mso-pagination:widow-orphan; font-size:12.0pt; font-family:Cambria; mso-ascii-font-family:Cambria; mso-ascii-theme-font:minor-latin; mso-hansi-font-family:Cambria; mso-hansi-theme-font:minor-latin;} Follow Outside Shot on Twitter (@Outside_Shot) for more Bulls news and information