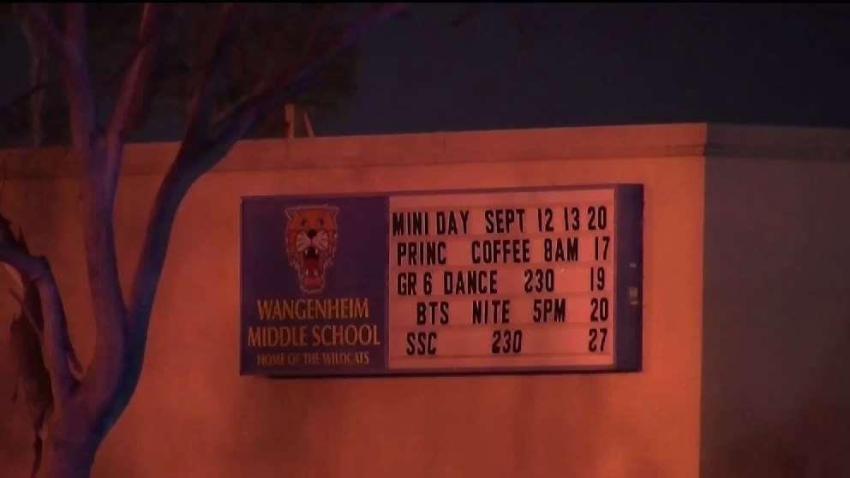 The Chicago Bulls have taken the NBA Summer League in Las Vegas somewhat by storm. After finishing 3-0 in preliminary play, the Bulls earned a No. 2 seed in the first ever tournament format introduced this summer by the league and earned a first round bye.
Chicago and Miami will square off on Thursday night in the second round of the tournament.
Several players on this year's squad sit at the top of the summer league in a number of statistical categories. Let's take a look at who they are.
Andrew Goudelock
The College of Charleston product who has played part of the last two seasons with the Los Angeles Lakers, leads the Vegas summer league in scoring with 22.7 points per game. Goudelock is shooting 56 percent from the field while also averaging 3.7 rebounds and, 2.0 assists and 1.3 steals through the Bulls first three games in the desert.
Malcolm Thomas
Thomas, who played for the Bulls last summer in Vegas and was a late season pickup during the 2012-13 season, leads the summer league in rebounding averaging 16 per game. Thomas broke the summer league record for rebounds in a single game with 22 in Chicago's win over the Portland Trailblazers on Tuesday night. In addition to his rebounding numbers, Thomas is also averaging 12 points and two blocks and one assist per game.
Marquis Teague
The second-year point guard from Kentucky has had a fabulous first three summer league games. Teague currently ranks third in assists in Las Vegas averaging 5.7 per game. He is also averaging 17.3 points, and 2.7 rebounds per game.
Normal 0 false false false EN-US JA X-NONE /* Style Definitions */ table.MsoNormalTable {mso-style-name:"Table Normal"; mso-tstyle-rowband-size:0; mso-tstyle-colband-size:0; mso-style-noshow:yes; mso-style-priority:99; mso-style-parent:""; mso-padding-alt:0in 5.4pt 0in 5.4pt; mso-para-margin:0in; mso-para-margin-bottom:.0001pt; mso-pagination:widow-orphan; font-size:12.0pt; font-family:Cambria; mso-ascii-font-family:Cambria; mso-ascii-theme-font:minor-latin; mso-hansi-font-family:Cambria; mso-hansi-theme-font:minor-latin;} Follow Outside Shot on Twitter (@Outside_Shot) for more Bulls news and information