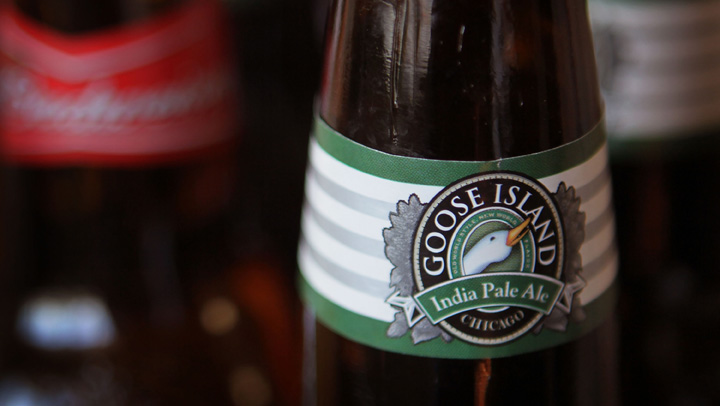 A Chicago brew has been named on a list of the best craft beers in America.
The limited-release Bourbon County Stout by Goose Island made the list of top 13 craft beers in the nation by Forbes, coming in at no. 8.
The list was put together by Matt Canning, a beer concierge at Hotel Vermont. Though Canning acknowledged his bias toward Vermont beers, which was clear as seven of the 13 on the list were from Vermont, the Goose Island brew was the only one from the Midwest to make the cut.
"This beer has a cult following that includes this Beer Concierge. This pitch-black viscous brew is aged in bourbon barrels and released only once a year. Chocolate, caramel, and smoke on the nose—and rich oak from the barrels on the finish," Canning wrote.
But be careful, he warned, "this beer is 14% ABV."
The top beer on Canning's list was Susan by Hill Farmstead, which he called an "exceedingly drinkable IPA."
Beers from Quebec, California, Maine and New York also made the list.