Pro-Palestinian supporters on Wednesday "died" at City Hall to protest Boeing's involvement in the ongoing crisis in the Gaza Strip and demanded the aircraft maker be banned from Chicago's Air & Water Show.
Chicago-based Boeing is a major sponsor of the annual lakefront spectacle, scheduled to run this year on Aug. 16 and 17.
Boeing creates F-15 fighter jets, Apache helicopters, Hellfire missiles and other weapons that Israel has purchased from the United States government and is using to target Palestinians in Gaza as that country's military forces continue their push-back on Hamas militants. The U.S., Israel and the European Union all consider Hamas a terrorist organization. The United Nations does not.
More than 1,000 Palestinians have been killed since fighting in the Gaza Strip began on July 8. Palestinians say Israel is randomly deploying a wide array of modern weaponry against Gaza's 1.7 million people, inflicting a heavy civilian death toll and destroying large amounts of property there.
Boeing officials said they have no comment to Wednesday's protest.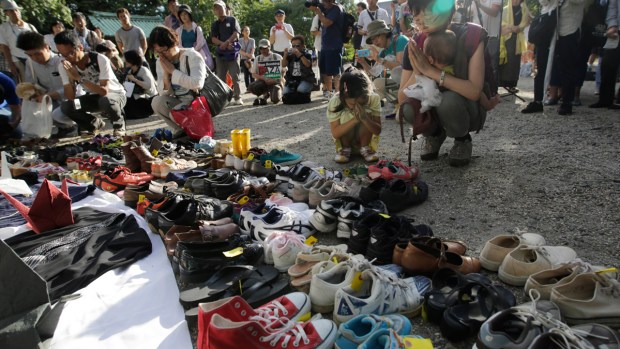 Dramatic Photos: The Conflict in Gaza