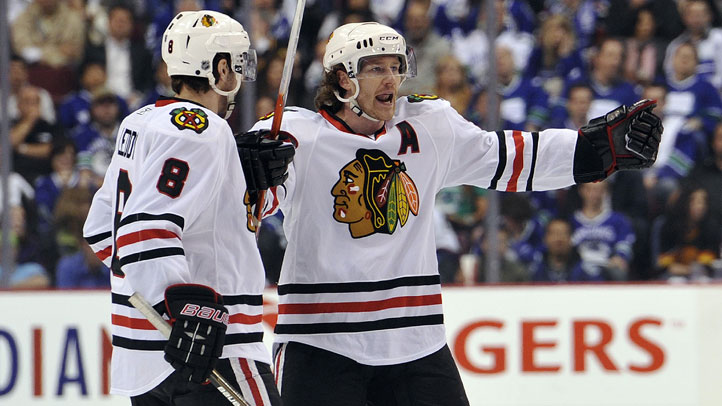 After a difficult start, the Blackhawks have won their last two games against the Vancouver Canucks and bring the series back to Chicago on Sunday for Game 6.

The Stanley Cup defenders were clearly confident on the ice Thursday, defeating the Canucks 5-0 to cut Vancouver's lead to 3-2 in the first-round series.

Defenseman Duncan Keith had two goals and two assists. Marian Hossa, with his first two goals of the series, and Patrick Kane, with his first, also scored, and rookie Corey Crawford made 36 saves for his first playoff shutout.

Chicago played the game without Brent Seabrook, who was kept out of his second game by Head Coach Joel Quenneville because of an apparent upper body injury.

Thursday's game was the 18th time Chicago has lost the first three games of playoff series, but the first time the Blackhawks have battled back to force a Game 6.