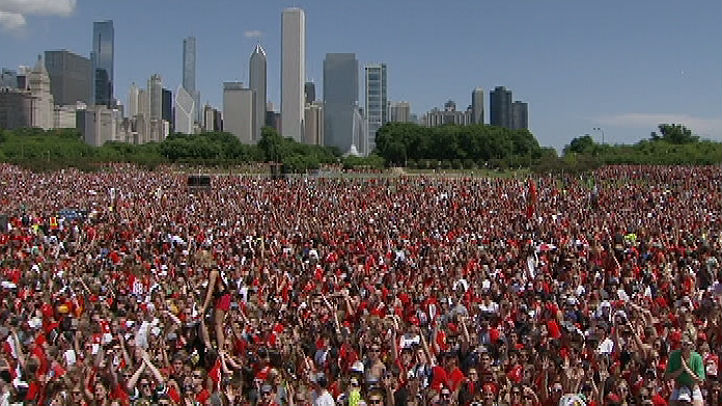 Chicago fire officials said Friday afternoon that 91 people were treated or taken from the Blackhawks parade and rally for heat-related issues.

Twenty suburban ambulances, working under the Mutual Aid Box Alarm System, assisted the patients. Of those fans who needed assistance, 42 required being moved to hospitals, officials said.

Friday's midday temperature hovered about 80 degrees with humidity at about 60 percent, creating an uncomfortable situation for fans, many of whom had been under the sun since the early morning hours in hopes of getting good vantage points.
During the rally at Hutchinson Field in Grant Park, officials from the Chicago Fire Department and the Office of Emergency Management and Communications handed out -- sometimes throwing into the crowd -- bottles of water in an attempt to keep everyone as hydrated as possible.
View the story "2013 Chicago Blackhawks Victory Celebration" on Storify
]
Follow NBC Chicago: Facebook | Twitter | Google+ | Instagram